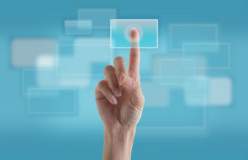 On one hand, companies need to save money. On the other hand, management and staff want consistent, seamless, and secure access to systems and applications they require to do get their work done. Plus, mobile devices have amplified the need for anywhere anytime access. The good news is desktop virtualization software fulfills all of these requirements.
Watch a Demo of Our Virtual Desktop Product Below
What is Desktop Virtualization?
Desktop virtualization, also known as client virtualization, is the transfer to the cloud of the PC desktop environment. With a desktop virtualization solution, the physical machine becomes a simple access point into the virtual desktop. The screen is local but everything else—software included—runs within the desktop virtualization software. Access is, as we said, anytime and anywhere. This includes access via smart phones, thin clients and tablet devices too.
Traditional Desktop and Desktop Virtualization Comparison
Traditional local desktops have a particular operating system version installed; they store user settings and applications; and each individual machine is managed individually, sometimes on a daily basis. Desktop virtualization replaces this static structure with a flexible approach in which each machine exists in the cloud and the local hardware becomes the access point. While they physical separation is eliminated, the desktop virtualization software protects one virtual machine from the next. With all "machines" centrally located within the same virtual network, the time and cost of administration is greatly reduced. Of course, there is also the benefit of increased accessibility.
Server Hosted and Client Hosted Desktop Virtualization Comparison
With server hosted desktop virtualization technology, a virtual machine instance exists on the server and the client becomes a terminal that displays the results. The server hosted desktop virtualization solution is similar to the pre-PC thin-client model. The difference today is, the client machine doesn't have to be thin. It can still run application locally when necessary. On the other hand, client-hosted desktop virtualization software does not have the hardware consolidation advantages of server desktop virtualization. However, the virtualization engine and virtual machine image are kept on the local computer, so that they can access it anywhere without the need for high-speed connection to the server.
What drives Companies towards Desktop Virtualization Software?
Limited workforce requirement and capital savings are, these days, driving companies towards Desktop virtualization solution. Cloud accessibility and delivery unlocks new potential for end-user computing in a highly mobility world. Also, IT managers are increasingly moving towards desktop virtualization solutions as they get to replace their legacy infrastructure with new features and investments.
Additional advantages of Desktop Virtualization Software include:
Easy provisioning of desktops
Less downtime during client or server hardware failures
Cost-effective deployment of new applications
Extensive refresh cycle client desktop infrastructure
Safe remote access to a desktop environment
The Apps4Rent Desktop Virtualization Solution
We have experience in serving over 10,000 businesses in 50+ countries. We provide secure, flexible, and reliable IT infrastructure solutions to our clients. Our top tier data centers and our security experts are dedicated to keep your data safe and your systems running. And with 24/7 support, our Microsoft Gold Partner certified team can service your support needs via email, phone. What's more, you get the best price deals for the best service from a leader in the desktop virtualization industry.