A Windows hosted desktop looks and feels like a regular PC, but the hardware and software is located in our reliable data centers. You can access your hosted desktops anywhere and anytime over secure Internet connections from existing Windows or Mac computers or any devices that support latest browsers. Hosted desktops offer all the benefits of anywhere access, better reliability, superior data security but lower cost and reduced complexity at the same time.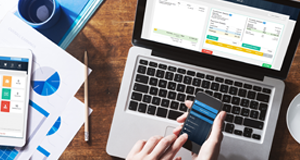 Accounting Practice
Denver, Colorado
The partners faced several IT challenges with the regular desktops, which made the CPAs select Apps4Rent as their partner for virtual desktops to be used in their Accounting /Tax business.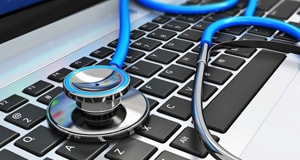 Family Medical Center
Rochester, NY
The Center needed a solution that would comply with HIPAA and HITECH regulations while providing the staff with the latest hardware and software and keep costs under control within their tight IT budgets.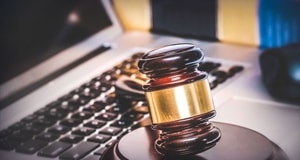 Law Firm
Jackson, Mississippi
The law firm was looking for virtual desktops optimized to handle the rigors and demands of integrated legal applications. Plus they needed a Cloud partner who knew how law firms operate.
Hosted Windows Desktop is a New Way of Thinking
This is a new model, a new way of thinking about hardware and software. Hosted desktops feature a shift from a personal computer being defined as a physical piece of hardware, to a model where any browser—large screen or small—becomes an instant gateway to your software applications, documents, PowerPoint presentations, spreadsheets, photos, etc.
Hosted Desktop Features Offer the Following Benefits:
Peace of Mind—Your data is stored in a secure and fortified data center. Should your local office suffer from a disaster, your hosted virtual desktop network will still be accessible via any internet connection.
Control Expenses—One of the best hosted windows desktop features is that in a couple of clicks you can scale up/down the number of seats you need. Your commitment is on a month to month basis and is only as long as your business needs require.
24/7/365 Accessibility—With hosted virtual desktop the mantra of "Anytime. Anywhere." becomes more than just a cliche or buzzwords. Hosted desktops feature enable you to have access to your applications, documents and data from anywhere. You are never more than a browser away from the office.
Improve Cash Flow—As your Windows hosted desktop provider our month to month billing will be forecastable constant. No longer will software upgrades and purchases have a negative impact on cashflow. Budgeting is easier with hosted virtual desktops.
Maximize Employee Satisfaction and Retention—Imagine the loyalty you'll earn when a parent staying home with a sick child doesn't have to take a vacation day. In addition, the hosted virtual desktop solution could be the difference between retaining a key employee via a part-time work from home arrangement and having that employee resign or take and extended leave of absence in order to take care of an extenuating family circumstance.
Secure File Sharing—Your team, regardless of geograpic location, can transfer files to the shared drive within your virtual network. Sharing is safe and secure, which is something email often is not.
Data Security—Complete daily back-ups and enterprise grade firewall protection keeps your hosted virtual desktops safe and secure. Your connection to your hosted virtual desktop is always via SSL.
Reduce Hardware Expenses—With your hosted Windows desktop solution doing the CPU heavy lifting the client PC that you use as an access point becomes a "dumb terminal." As a result, the need to purchase new hardware in order to run the latest software becomes far less urgent.
Increase Productivity—The beauty of hosted desktops are their universal accessability. Whether the browser is in the office, on the road, or at home, employee productivity benefits from the flexibility of being able to work where and when they are able.
The Tech Support Advantage—As a leading hosted desktop provider we take pride in 24/7/365 support which is available to all your employees from anywhere.
Some Additional Benefits of a Windows Hosted Desktop Solution Include:
Free Anti-spam and Anti-Virus Protection—Anti-spam and anti-virus protection software is a standed with all of our plans. Plus, upgrading and maintaining these software utilities is part of our maintenance schedule, not yours.
Separate Work From Home—While you access your hosted Windows desktop with your PC/device at home, the actually work will all stay "at the office." Productivity increases from eliminating the problem of forgetting files and version control.
The Best of Both Worlds—While your Windows hosted desktop is in the cloud, you still have access to saving local, printing local and continued utilization of other local devices.
Realign IT's Focus—With less time needed for maintenence and troubleshooting, IT can work proactively to grow the business and contribute to the bottom line.
Cut Your Electric Bill—An always-on in-house server and associated hardware not only takes up space but it consumes electricity too. A hosted desktop solution will also save you money on your monthly utilities.
Software standardization—Each of our plans has an office suite tailered to that tier. Please also remember, we handle the upgrades too. Allow your IT people to focus on larger more pressing challenges.
The Hosted Virtual Desktop Future is Now
What's most impressive is that the hosted desktop experience is so evolved that you won't be able to tell the difference between the new model and the old. The hosted desktop solution is so seamless in fact that an application opened via hosted desktop sits in your taskbar as if the software was being run on your client. Today's hosted desktop technology takes yesterday's Terminal Services and Remote Desktop Services to the next level and beyond.