A wide range of present day business needs are driving the shift from traditional desktops to virtual desktops on the cloud. Seamless mobility, enterprise-grade data security, and zero desktop maintenance costs are seen as the prime motivators. Virtual desktops enable large organizations as well as SMBs to gain flexibility, exercise granular controls, and also cut down office space expenses.
For more than a decade, Apps4Rent have been pioneers and leaders in cloud-based virtualization technologies. As certified partners of Microsoft and Citrix, we provide these top two virtual desktop technologies in the world to more than 10,000 clients.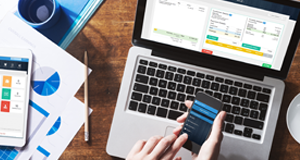 Accounting Practice
Denver, Colorado
The partners faced several IT challenges with the regular desktops, which made the CPAs select Apps4Rent as their partner for virtual desktops to be used in their Accounting /Tax business.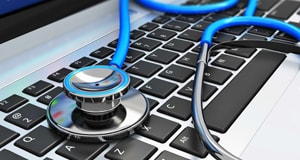 Family Medical Center
Rochester, NY
The Center needed a solution that would comply with HIPAA and HITECH regulations while providing the staff with the latest hardware and software and keep costs under control within their tight IT budgets.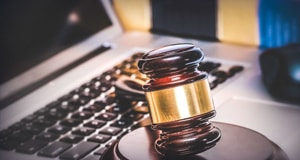 Law Firm
Jackson, Mississippi
The law firm was looking for virtual desktops optimized to handle the rigors and demands of integrated legal applications. Plus they needed a Cloud partner who knew how law firms operate.
Online Desktop has Arrived
With virtual desktops, no matter where you go your Windows desktop will be easily accessible to you. Gone are the days of lost productivity from leaving an important document at the office. No longer will having the right software on your home PC be a bottleneck to working from home. In just a couple of clicks your online desktop enables productivity to transfer from office to home to hotel room and back again.
Windows Desktop Online Excels
The Windows Virtual Desktop solution is an answer that resolves multiple longstanding business technology questions. In this brave new virtual world your traditional Windows desktops are seamlessly replaced with a Windows virtual desktops. What's amazing is that the difference in the experience between the two platforms is nearly indistinguishable. Once you experience the Windows virtual desktop solution, there will be no turning back. With Windows virtual desktops, your applications and files are available anywhere you can fire up a browser. This access can also be achieved from your smartphone, tablet or other enabled mobile device.
Windows Virtual Desktop is the Solution
What makes a virtual desktops solution even more attractive is reliability and security. With your apps and data hosted safely in the cloud, back-up is part of our daily routine, not yours. If your desktop dies, there's no need to panic, just turn on another machine, fire up a browser and keep working. This same benefit of desktop virtualization also applies to using a laptop, netbook or tablet for accessing your online desktop. There's no need to worry about a device with critical information stored on it being misplaced or stolen when the most important documents are safe and secure within your online virtual desktop.
What Makes Us the Best Virtual Desktop Provider?

We are a leading virtual desktop provider with over a decade of experience in managing and supporting corporate IT infrastructure.
We are a Microsoft cloud solution provider as well as a Gold Certified Partner. Our team's expertise is endorsed by over 10,000 businesses who use our services.
We offer lowest priced online desktop plans that start at $24.95 per user/month.
No long term contracts. No set-up fees. Just simple month to month pay as you go. 15 days risk free trial period.
We are here to serve you with 24/7 support via chat, email & phone.
We are a Leading Windows Virtual Desktop Provider
Apps4Rent is a true leader in offering this new and exciting online virtualization technology. As the trusted technology partner/provider to over 10,000 business, we have the combination of experience and knowledge on which the Microsoft virtual office platform can sit. With our outstanding 24/7 expert support, you are in safe hands!